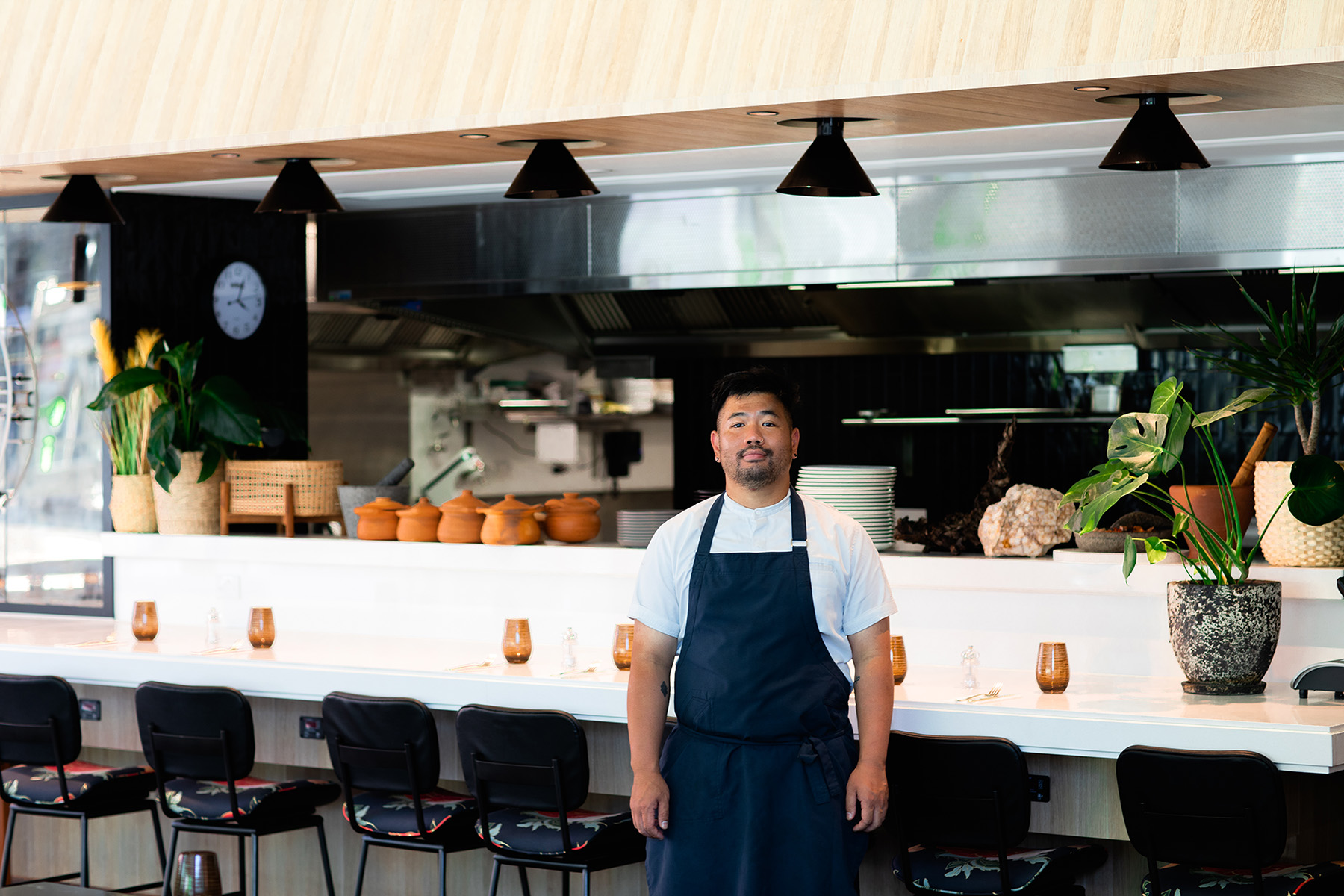 From Borneo to Melbourne this is One Chef on the Fast Way Up – Australian Good Food Guide talks to Miss Mi's Esca Khoo.
Borneo-born Chef Esca Khoo issues himself a self-imposed challenge every day – he fasts for up to 18 hours!
Head Chef at Melbourne restaurant Miss Mi on the corner of Godfrey and Bourke Streets in the heart of the city, Esca says it is hard to believe someone who plays with amazing food all day, every day would choose not to eat.