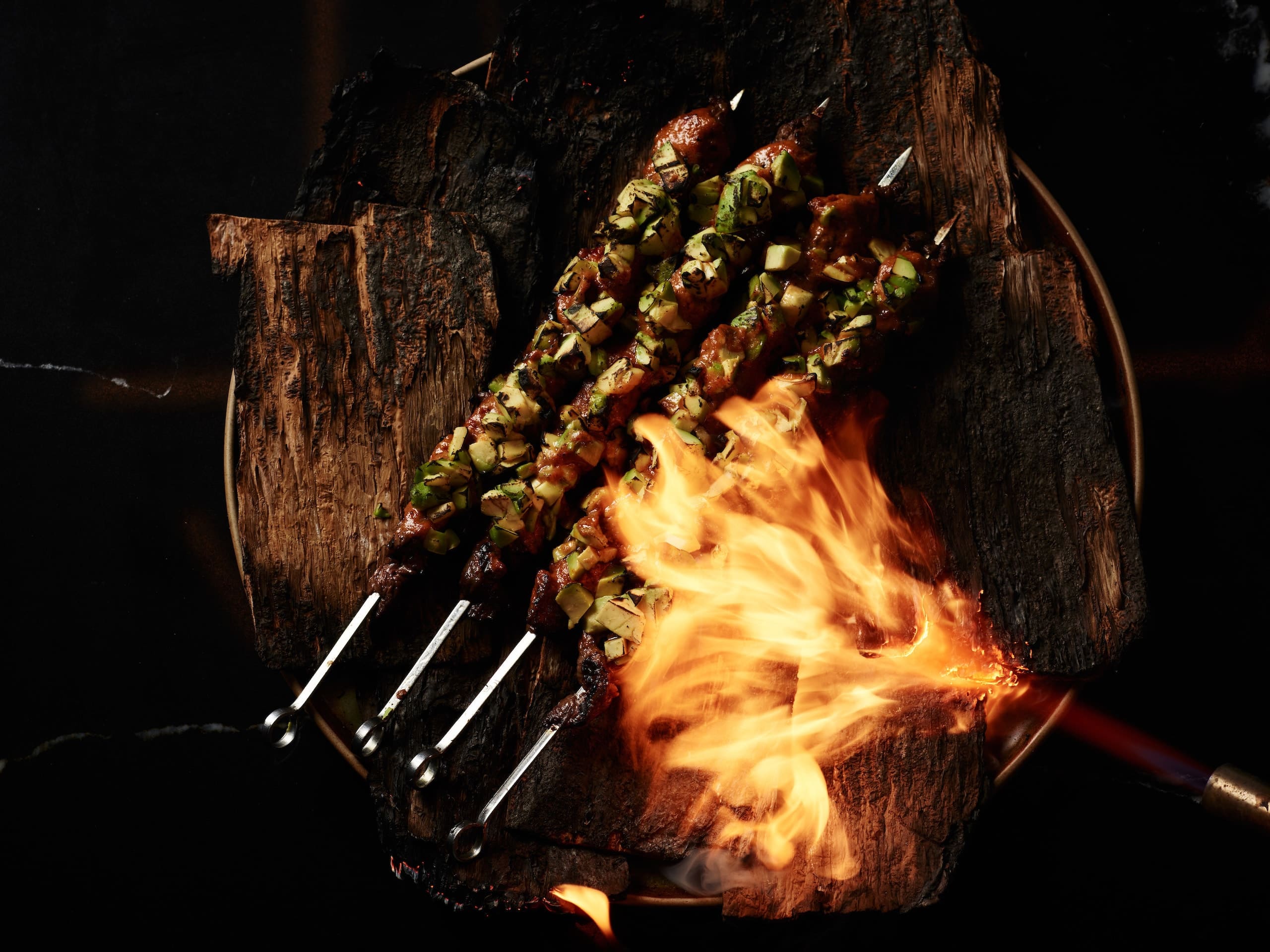 Tim McDonald from The Age explores Melbourne's rich culinary diversity, separating the good from the absolutely 'must try'. A curated list of the very best of the best to help you taste your way around the city.
Featured in the list is Miss Mi's Satay Kangaroo, a dish that Chef Esca Khoo describes as 'Half My Life in Australia and Half My Life in Malaysia'.
Our mysterious 'off menu' dish for guests who are in the know (have you tried it?), Australian red kangaroo is marinated and barbecued in a Vegemite glaze, then coated in a macadamia nut satay before being set aflame on a bed of paper bark. Truly iconic.
Only a limited amount is available each day so be sure to ask your waiter when you next visit us at Miss Mi.
Ready to set off on an Asian adventure? Book your table.