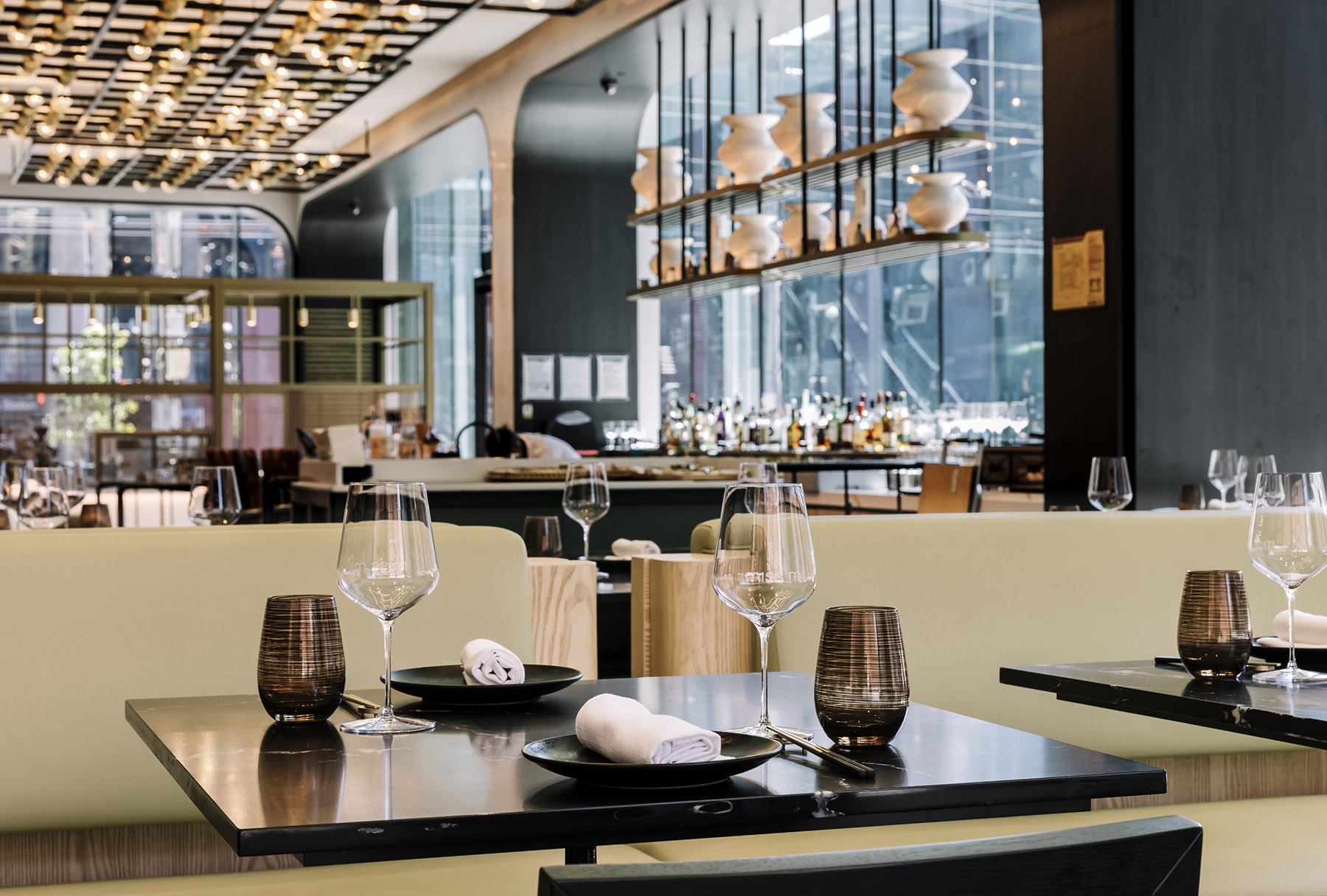 More accolades are shining through for *Mi.
Miss Mi Melbourne has been recognised as a Finalist in Australasia's leading and only independent hotel awards – the HM Awards for Hotel and Accommodation Excellence! This recognition comes shortly after Miss Mi won a gold medal for 'Hotel Restaurant of the Year' at the Victorian Accommodation Award for Excellence in August.
This year, the HM Awards received exceptional entries, spanning concierges, boutique hotels, chefs, and regional properties from across Australia, New Zealand, and the South Pacific. A total of 52 HM Awards will be presented, acknowledging excellence across various categories.
Among the best properties, departments, people, chains, and brands, Miss Mi has emerged as a standout among submissions from incredible hotel restaurants throughout the region. This accomplishment undoubtedly reflects the dedication and innovation exhibited by our committed team at Miss Mi Melbourne.
In addition to Miss Mi's recognition, our parent hotel, Mövenpick Hotel Melbourne, has secured a spot as a Finalist in the 'Upscale Hotel' category. Join us in celebrating this excellence and wishing us the best of luck in winning the award!
Winners will be revealed during a grand presentation gala at the 2023 HM Awards night in Sydney on Friday, November 24, 2023.
Ready to embark on a culinary journey with Miss Mi, renowned as one of the best Asian restaurants of Melbourne CBD's? Explore our multi-award-winning, innovative menu inspired by the heart of South East Asia. Secure your table now and indulge in the finest Asian cuisine Miss Mi has to offer.
Click here for the full details of 2023 HM Awards for Hotel and Accommodation Excellence