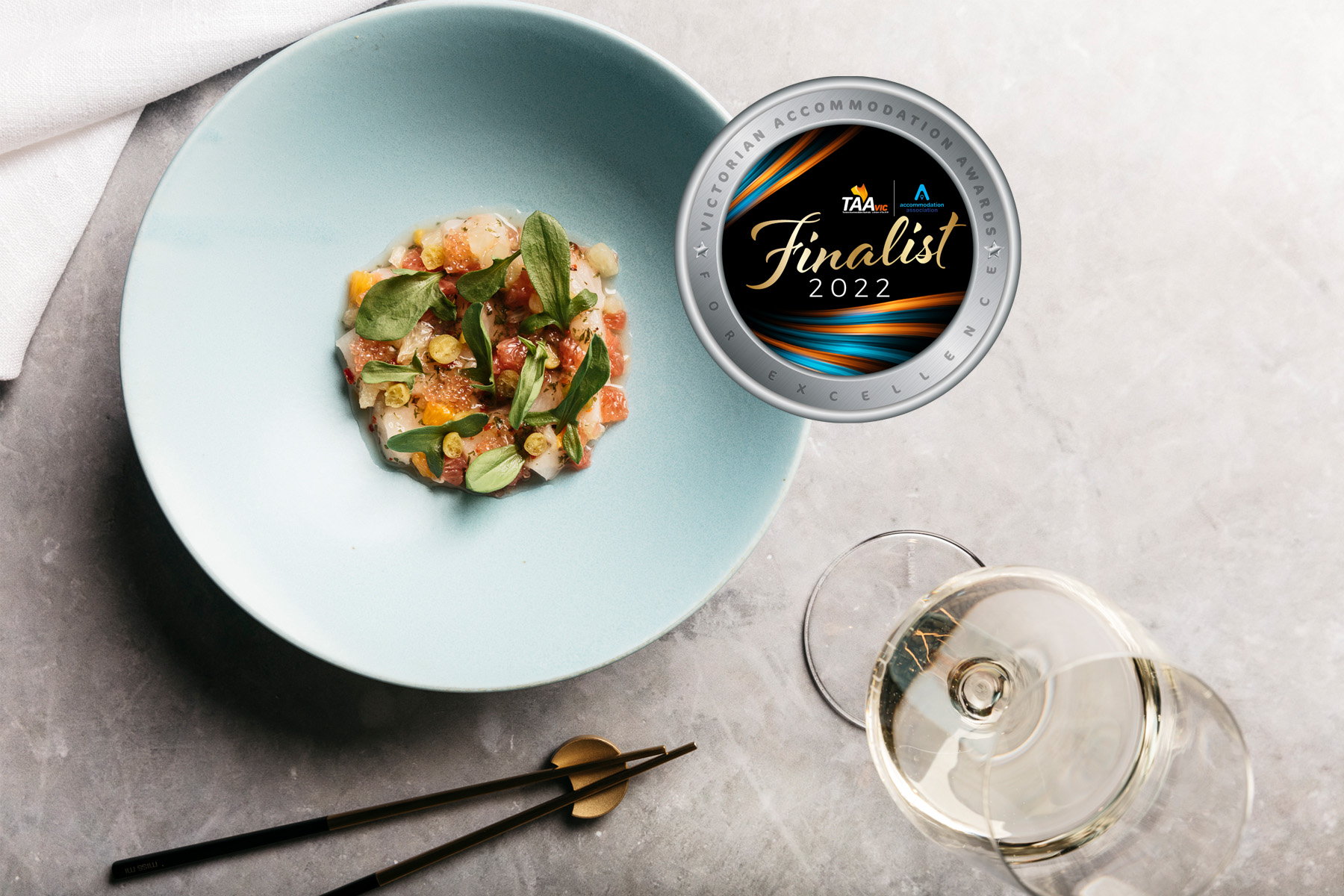 The Miss Mi team are thrilled to be announced as a Finalist in the Restaurant of the Year category in the 2022 Victorian Accommodation Awards for Excellence.
With modern Asian menus designed to transport guests to far flung exotic destinations, this Restaurant of the Year Finalist nod comes after Miss Mi was awarded a Good Food Chef's Hat within just a few months of opening.
The Victorian Accommodation Awards for Excellence recognise the state's most outstanding hotels and restaurants. Jointly presented by Tourism Accommodation Australia (Victoria) and the Accommodation Association, the awards celebrate Melbourne's leading venues that are a cut above the rest when it comes to top tier service and providing an exceptional customer experience.
It has certainly been a challenging time for the restaurant industry and we are immensely proud of our kitchen and front of house teams including Executive Chef Christian Corpuz and Restaurant & Bar Manager Natasha Boyden. Being a Finalist in these key industry awards is wonderful acknowledgment of their passion and perseverance in delivering outstanding dining experiences for our Miss Mi guests.
The 2022 Victorian Accommodation Awards for Excellence Restaurant of the Year winners will be announced at a gala awards dinner to be held on Thursday, 18 August… please join us in wishing the team the best of luck!
Learn more about the Restaurant of the Year Victorian Accommodation Awards.
Ready to set off on an Asian adventure at Miss Mi? Book your table and join us for lunch or dinner in the Melbourne CBD.