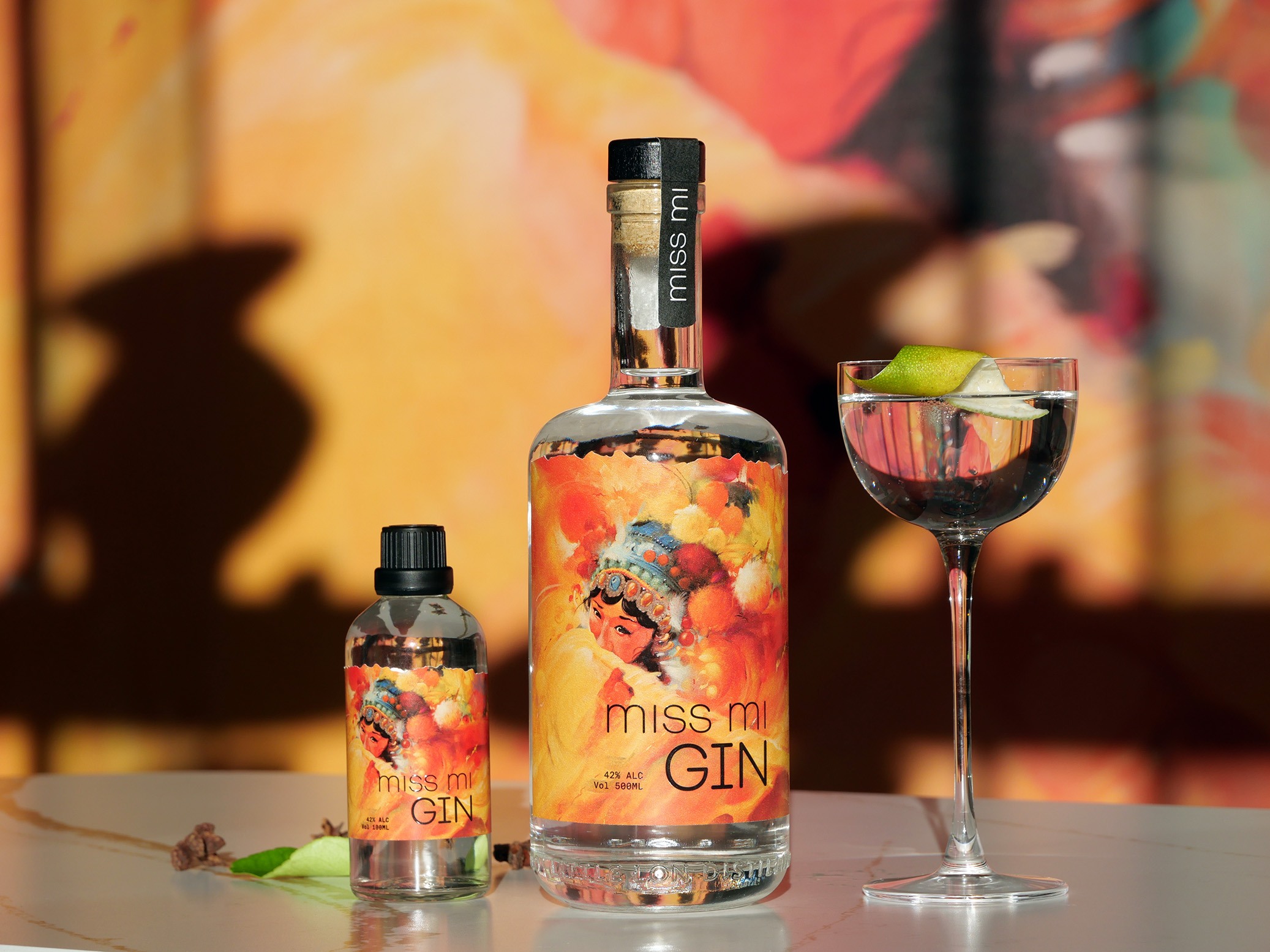 The Miss Mi team have been very busy working behind the scenes on something to raise your spirits and are thrilled to announce that our 'Miss Mi' Gin will be finally launching Friday, 12 August!
This very special spirit is the result of a unique collab between Miss Mi and Little Lon Distilling Co, celebrating a culinary journey exploring traditional ingredients, exotic flavours and enticing aromas from across Asia in a way that is distinctly Melbourne.
Crafted using the finest of Australian malted barley and good old-fashioned Melbourne water, the Miss Mi gin is small batch, double distilled and designed to complement the bar's house made syrups and spices. Savoury and spicy, juniper meets cinnamon, Szechuan and red chilli pepper before being blended with green tea and balanced by caramelised fresh limes and vanilla.
In other words, it's ridiculously good!
At Miss Mi, the gin is brought to life in our signature Miss Mi Martini – an earthy, savoury and spicy journey through Asia's far-flung destinations. Notes of juniper, green tea and jasmine play lightly on the palate, balanced by bold citrus notes that build off the peppery spice and smooth hints of vanilla. Your martini experience at Miss Mi starts with Perrier to cleanse the palate and ensure you enjoy this unique cocktail to its fullest.
Whether you join us for after work cocktails or a pre-dinner tipple, we invite you to join us in celebrating this wonderful creation!
ABOUT LITTLE LON DISTILLERY CO.
Sharing Miss Mi's cheeky love of adventure and passion for all things 'Melbourne', who better to partner with than Little Lon Distillery for our signature gin! Located on the city's Little Lonsdale street, Little Lon Distilling Co is a craft Melbourne gin distillery housed in the last remaining, single story cottage in the CBD. They distil their base spirit in the showpiece of the distillery, a 200-litre copper column still 'Yokohama', named after Little Miss Yoko, the savvy and ambitious Oriental temptress, who built her enterprise out of this humble abode.
Ready to set off on an Asian adventure at Miss Mi? Book your table and join us for lunch or dinner in the Melbourne CBD. No bookings required for cocktails at the bar, just walk on in!