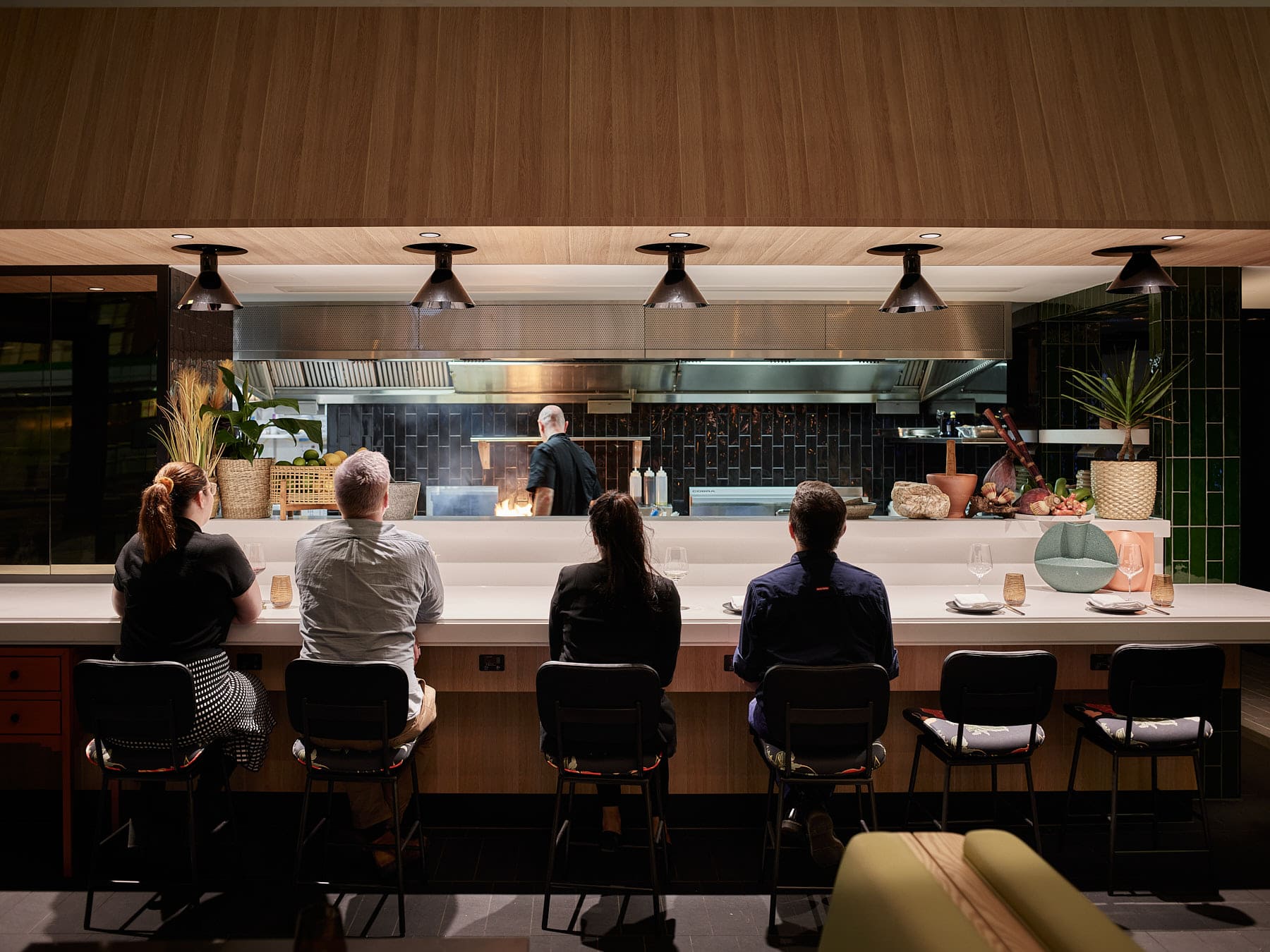 There's an evolution in hotel dining taking place right on Melbourne's doorstep. With innovative menus, world class kitchen talent and superbly designed venues, hotels are certainly no longer just a pretty place to rest your head. It's time to explore Victoria's best hotel dining… and why they are so good.
Miss Mi Restaurant and Bar with it's fresh approach 'modern Asian' dining has been leading the pack. The restaurant is part of the new Mövenpick Hotel Melbourne and Premier Tower development (affectionately known by locals as Beyoncé tower thanks to its iconic curves) on the corner of Spencer and Bourke streets in Melbourne's CBD and was awarded a Good Food Chef's Hat within just a few months of opening.
This exciting shift around what hotel dining is all about has prompted the team at Time Out Melbourne take a deep dive into this new class of restaurants as they shake up Victoria's dining scene.
"Mövenpick Hotels (yes, it is the brand behind the ice cream) began in Switzerland and now boasts over 80 boutique properties worldwide. The company recently launched its second Australian location, situated conveniently on the corner of Spencer and Bourke Street. Despite its global reputation, Mövenpick on Spencer has been designed to reflect its unique locale. Throughout the space, you'll find a display of works by some of the city's top photographers."
When delving into Miss Mi's reimagined modern Asian menus, top picks included dishes designed to transport you to far flung exotic locations.
"Tuck into an array of unique and punchy dishes like boar sausage with lacto-fermented chilli sauce or crisp plantain fritters topped with banana mousse."
Read the full story: The best hotel dining in Victoria.
Ready to set off on an Asian adventure at Miss Mi? Book your table and join us for lunch or dinner.