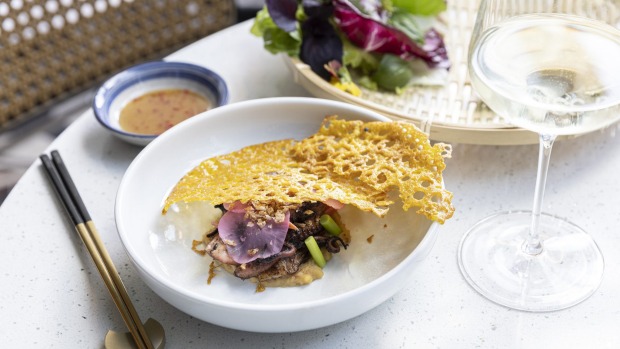 Miss Mi has been recently reviewed by Good Weekend and Goodfood.com.au and we couldn't be more thrilled with the write up and our first Chef's Hat!
"There is no fusion or muddling going on here. Something much more special is afoot."
Their favourite dish? Chef Esca Khoo's Vietnamese banh xeo, of course! Described as "crispy, savoury crepes – are here reimagined with a shattery and lacy crepe that is almost cracker-like, under which hides a beguiling mixture of pork jowl and baby octopus" – these are a Miss Mi must try you'll just have to taste for yourself.
Another highlight was Miss Mi's 'Calamansi'. This fragrant citrus is native to Borneo and the Philippines and is likely to appear either in your meal or your cocktail. "The calamansi smash, made with rum, is a lovely and refreshing tropical concoction, its brightness perfectly suited to the food."
Thank you for visiting us, Good Weekend – we hope to welcome you back to Miss Mi soon!
Image thanks to Goodfood.com.au & Good Weekend.